Stimulate, Educate, Enlighten, and Inform are just four words used to describe our program!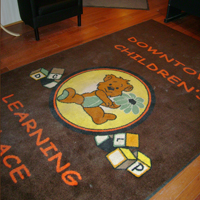 Children's Learning Place is open from 6:30 am to 6:30 pm each weekday and offers full-time and part-time schedules to give parents flexibility while providing infants, toddlers, and preschoolers a strong learning foundation in the most nurturing and creative environment within a clean and secure facility. We take into consideration the needs of the whole family.
We offer the following events and services:
Special Services
Home Visits
Formula, Meals & Snacks
Evening/Weekend Caregiver List
Diapers & Wipes
Part Time Infant Care
Special Events
Summer Picnic
Harvest Party
Holiday Party
Charity Events
Extracurricular Activities
Field Trips
Music in Motion
Tumbling
Swimming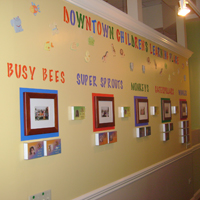 Our program offers an exceptional level of amenities and services, designed to make the early learning and child care experience convenient and hassle-free for parents. Our program of lively learning, appeals to those who want significantly more than traditional child care or preschool. Our program is developmentally based so children can grow and learn with others who share their abilities.
Extensive security measures are in place to ensure the health and safety of every child. Each family is assigned a personalized pin to gain entrance into our facility and access our computerized system to check-in and out their child.
Children's Learning Place encourages a curriculum that combines learning with fun activities incorporating interactive exercises. Children are introduced to sign language at their beginning stages to help them communicate. In addition, starting at two years of age, children learn a second language (Spanish), computers and other subjects.
Children's Learning Place utilizes standardized, proprietary operating and teaching manuals to ensure strict adherence to policies, procedures and teaching methods. Our staffing model allows for a low overall child-to-staff ratio. This affords each child a higher degree of individual attention than would be received in a typical preschool or child care facility. In addition, daily progress reports provide parents with information regarding their child's activities, behavior and progress.
Whether your child is outside playing, inside learning or exploring the big world on a field trip, he or she is in the best of hands. Our program assures every child receives individualized attention. Moreover, CLP recruits teachers who share our philosophy of education and respect for the child. Our intent is to create a sense of "extended family" for your child, so we become a "home away from home."
Your child's teacher is trained for the child's age level and stays with him or her throughout the day, for continuity and consistency. A staff of teacher's aides complements the team by changing diapers, feeding, cleaning and replenishing supplies. This division of responsibilities allows our teachers to do what they have been trained to do: teach and interact with your child.
Supporting this total learning experience is a seasoned management team composed of an Executive Director and Directors responsible for Administration, Services, and Curriculum.